An effective lead generation strategy is essential to healthy business growth. More than identifying potential clients, an enhanced lead generation plan identifies ways to successfully connect with the right people by providing detailed leads.
At Liberty Metrics, we know obtaining and maintaining a resource of quality leads is an integral part of the sales process. We also know it is extremely labour-intensive manually searching for addresses, emails, employee titles and contact numbers. Your sales team should be utilizing their time connecting with clients and closing deals, not researching data and sifting through countless pages of search results.
Liberty Metrics are experts at finding unique leads with potential. We provide in-depth lead information that will give your sales team an advantage. Insight that will help identify and connect with more targeted prospects and provide your sales team with additional lead information.
Liberty Metrics provides your sales team with targeted data, turning information into unique sales opportunities that will help you:
Reduce the time spent researching new leads so you can focus on your day-to-day business operations.
Connect with the right people by receiving accurate and insightful contact information.
Identify relevant sales opportunities by generating targeted leads.
Confidentially research and analyze your target audience.
Communicate with confidence as no two lead lists are ever identical.
Monitor client and customer information. We can provide you with current articles, press releases and social media posts.
Focus on your target audience.
Create a detailed lead generation strategy by month, quarter or year.
Build your online community of trusted contacts and clients.
Recieve in-depth information beyond contact names, addresses and telephone numbers. We provide enhanced intelligence to facilitate the sales process. Intelligence specific to global or country rankings, social media activity, revenue or Google scores; enhanced data your sales team doesn't have to spend time searching for.
Case Study
This client is in the web design industry and wanted to increase their client base by targeting potential sites for redesign. After consulting and determining the most effective intelligence strategy, they provided a list of requirements.
This example illustrates the profits Liberty Metrics was able to generate with high quality leads related to their targeted audience.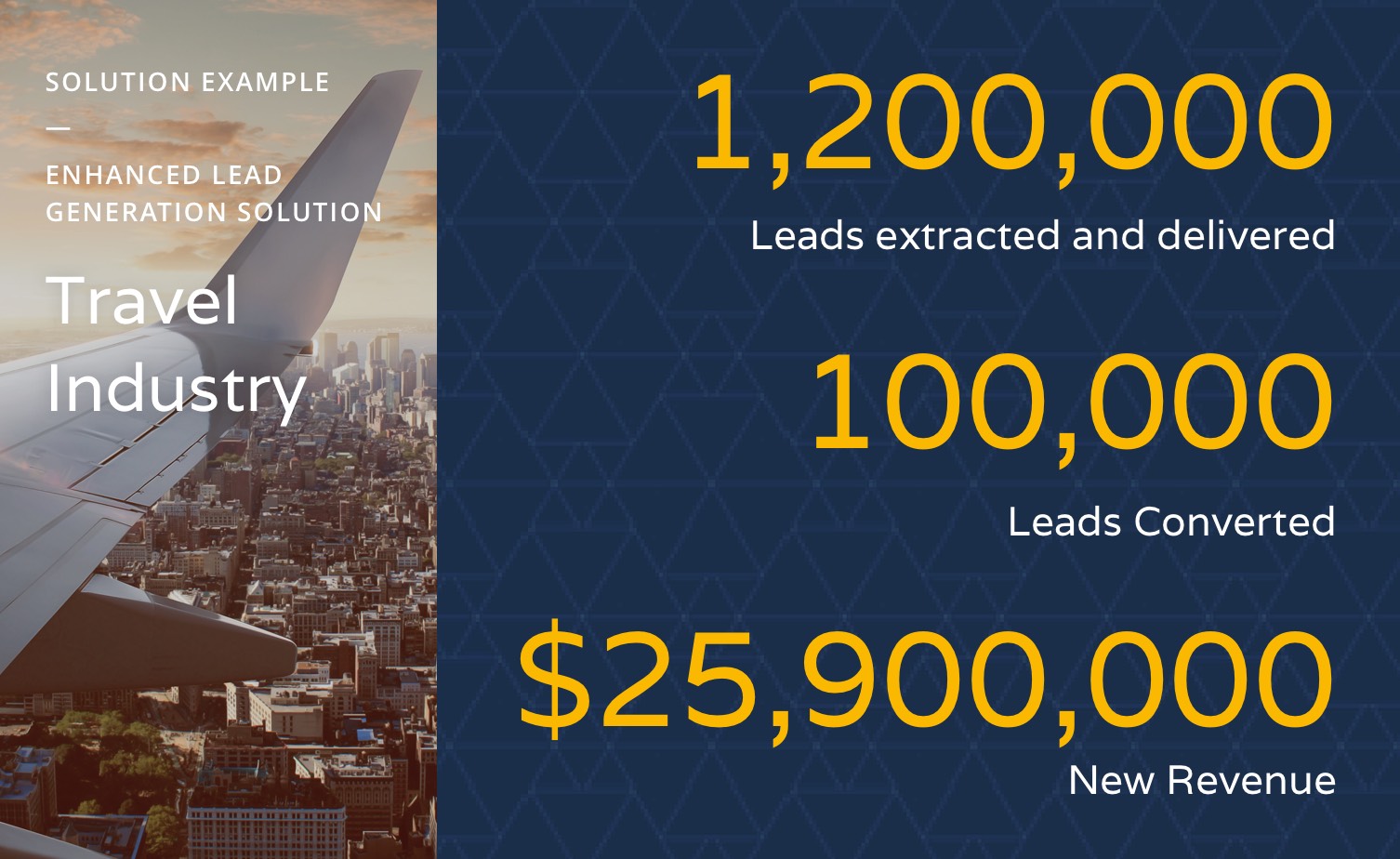 Related Case Studies
A company known as the one of the nation's largest automotive online re sellers approached Liberty Metrics to drive more vehicle inventory and generate new dealership leads. ...
Automotive - Financial Market Research and Analysis
At Liberty Metrics we don't just have clients. We have partnerships. We view your business as an extension of ours.
We tailor our technology to your business needs. We do it while maintaining a high level of respect and confidentiality for your business.
We value responsiveness, contact us now and we will reply within an hour.
Don't like forms? Give us a call.
1-800-608-9915
info@libertymetrics.com
Connect with us today and find out how we can work together